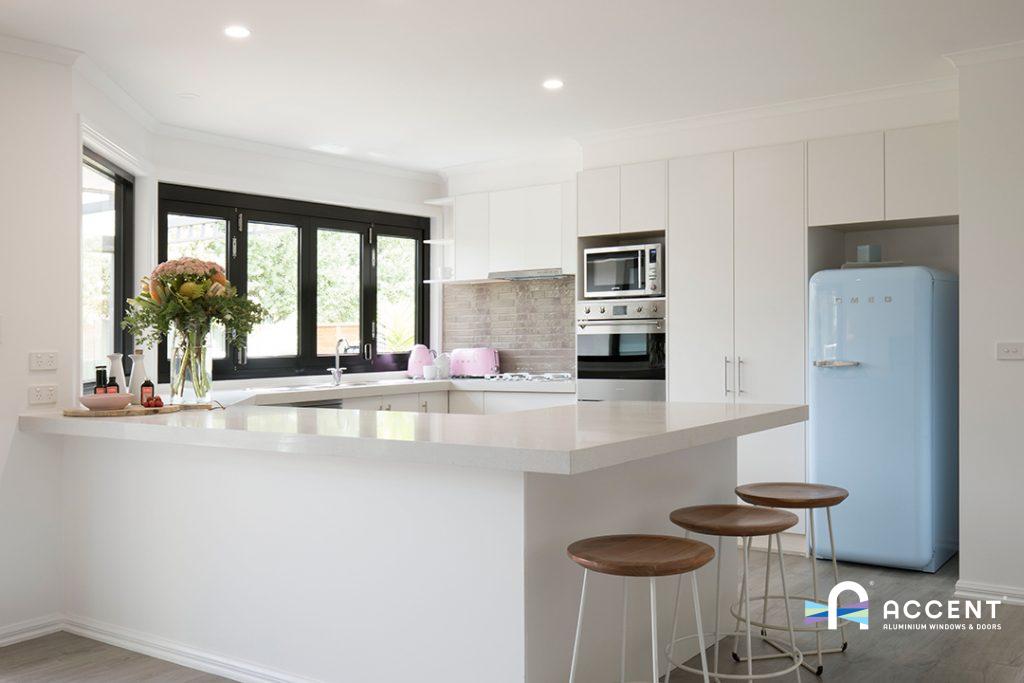 Once again Accent Windows featured heavily in Nine's Buying Blind. In this episode we helped Shaynna Blaze and her team renovate the Langwarrin property into a stunning family home.
If you're after more information on the products and services we provided for Buying Blind, you can find a breakdown below.
Bi-fold kitchen servery – Seamlessly opening up the kitchen to the outside entertainment and barbecue area, these modern windows create an unrivalled hosting space for the warmer months. The stylish black frame of the servery windows contrasts nicely with the white kitchen bench top and cabinetry.
Commercial fixed windows – As part of the renovation we installed two commercial fixed windows, both of which overlook the outdoor entertainment area and allow natural light to flow into the living spaces.
Bi-fold doors – A three-panel bi-fold door was fitted between the dining room and outdoor entertainment area, opening up the space into one fresh and vibrant area that is perfect for entertaining family and friends.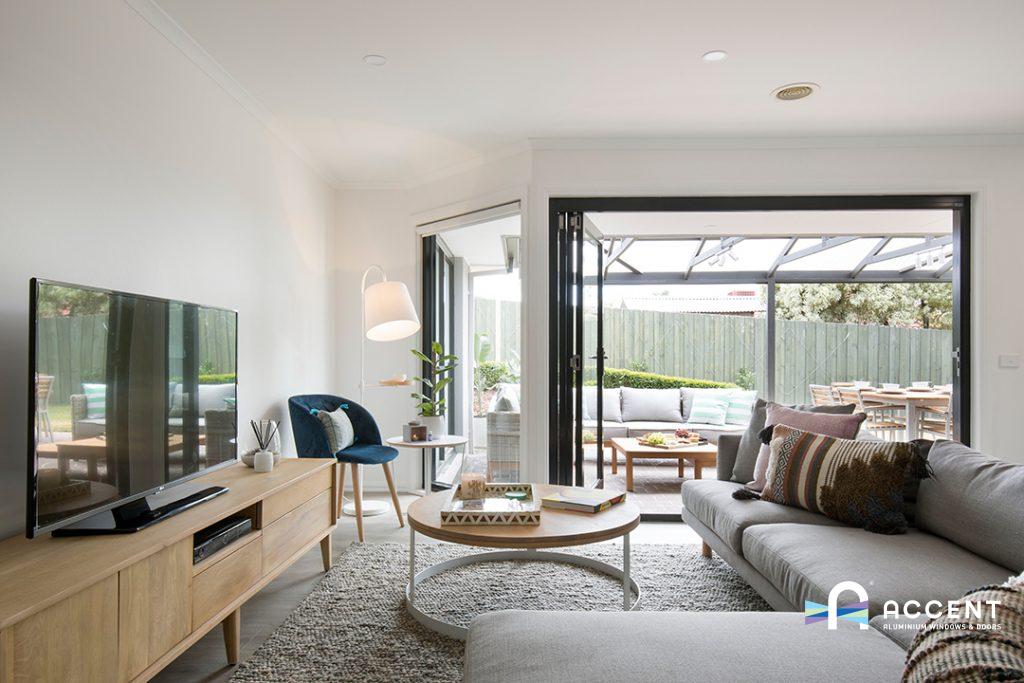 Commercial sashless windows – The ideal modern solution, sashless windows integrate into any space adding a chic and contemporary look. The sashless window we installed for Buying Blind featured obscured glass to provide privacy, whilst also offering excellent ventilation as the only openable window in the space.
Did you like what you saw from Accent on Buying Blind? To have similar features added to your home, contact Accent Windows today. For installation and replacement services we offer a no obligation quote and site inspection.
You can also see what we did for the Mount Evelyn episode right here, and watch episodes of Buying Blind via 9Now by clicking this link.