STYLISH ENCLOSURES FOR YOUR VERANDAH, ALFRESCO, GARAGES & PATIO
Be the envy of the neighbourhood with Accent Windows' contemporary garage glass doors with high curb appeal. These garage enclosures allow the light to come through while ensuring you a nice view of the outdoors. Accent Aluminium Windows & Doors manufacture a range of glass and aluminium doors to match your home aesthetic.
Coloured Glass
Tinted Glass
Frosted or Glacier Glass
Mirrored Glass
Opaque Glass
Tempered Glass
Laminated Glass
DURABLE VERANDAH & ALFRESCO ENCLOSURES IN MELBOURNE
Glass doors are a perfect option for garages enclosures, verandah enclosures, patio enclosures, and alfresco enclosures. Built from strong aluminium frames and glass, these garage glass doors are super durable. If you have a scenic view, let these doors bring the outside in!
Weather durable, glass garage doors work well in any climate! Choose your frame from our variety of colours on offer. From Satin Black to Pearl White and options in between. Customise further by choosing the width of the rails, and the size and number of window frames.
Accent Aluminium Windows & Doors have supplied many homes in Melbourne with garage doors and we're here to help you with your next project. Not only are they perfect for home, but they are also perfect for businesses. Create a convertible indoor to outdoor seating area at your restaurant, enclose a garden, or give easy access to a pool.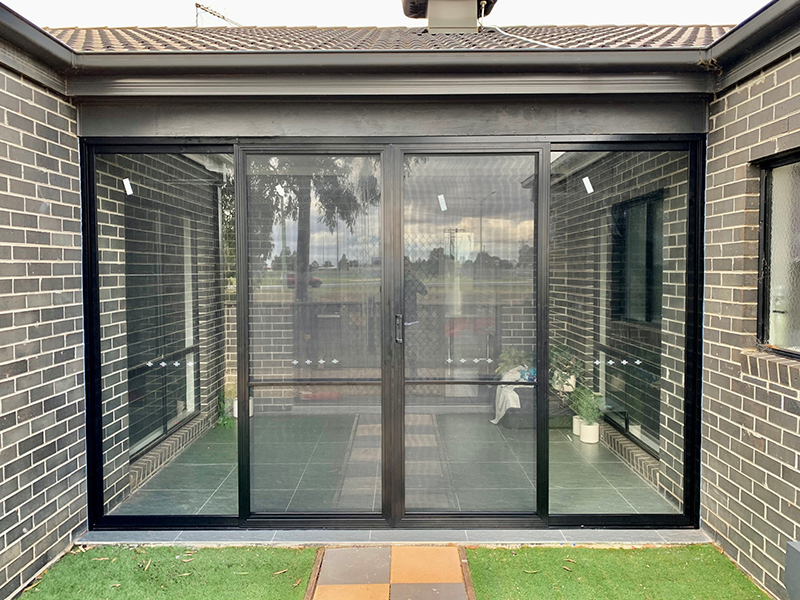 LET IN THE LIGHT & TURN YOUR PATIO & GARAGE ENCLOSURES INTO A LIVING SPACE
The light will shine through your garage or alfresco enclosures, giving you an extra warm and welcoming living space for your home. You can transform your garage into a home gym, or home office, or rec room. Roll the doors up to let the fresh air in, and roll them down to keep your patio enclosures safe from the elements. Fuse your indoor and outdoor spaces, enhancing your home's appeal. There's the additional bonus that glass garage doors save you money! You'll no longer need to spend money on electricity to light your garage during the day. With our showrooms and factories in Bayswater North, you can find the perfect option for you.
LOW MAINTENANCE AND DURABLE VERANDAH ENCLOSURES IN MELBOURNE
The aluminium construction of garage glass doors makes them incredibly low maintenance. Aluminum is rust, decay, and rot resistant, making it a perfect choice for your garage door or verandah enclosures as you won't need to worry about replacing it frequently. Neither the glass nor the aluminum will need to be repainted or restained. The aluminium frame is stronger than other door materials and holds the glass tightly in place. To clean, simply wipe down the frame with a mild detergent and water. Polish the glass with a soft cloth and a glass cleaner. We'll supply you with everything you need to know during installation.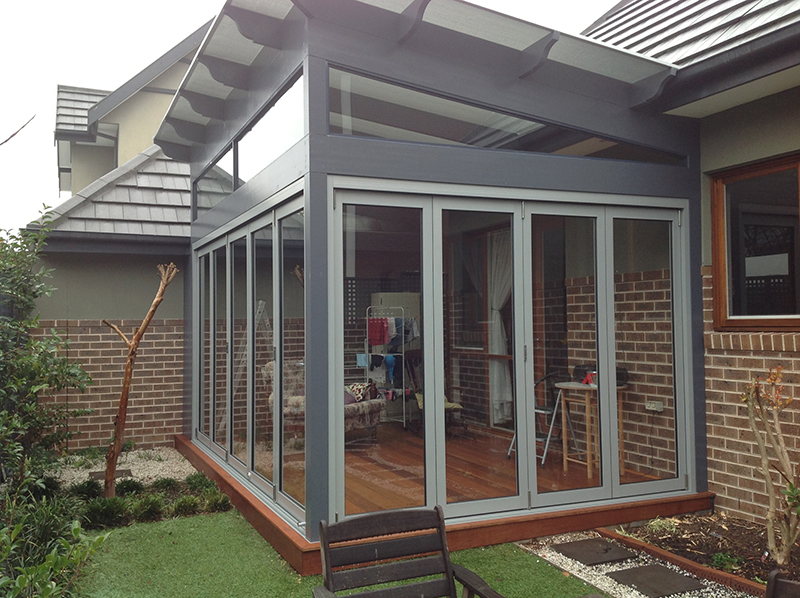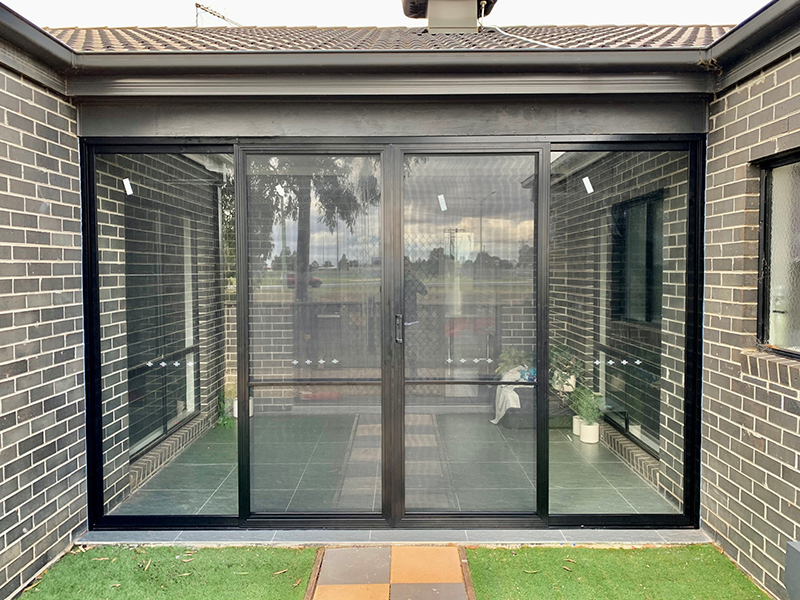 Brighten up your garage and convert it into a living space!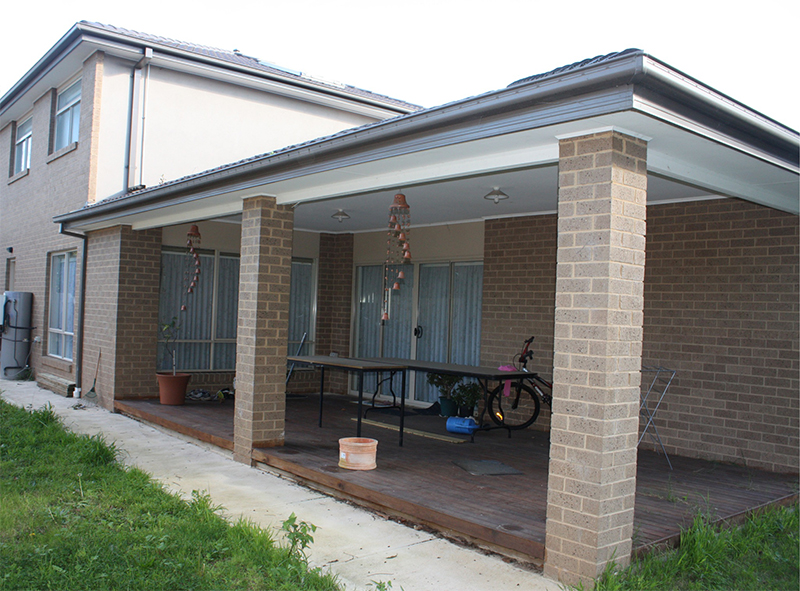 Durable alfresco enclosures available in a wide range of styles!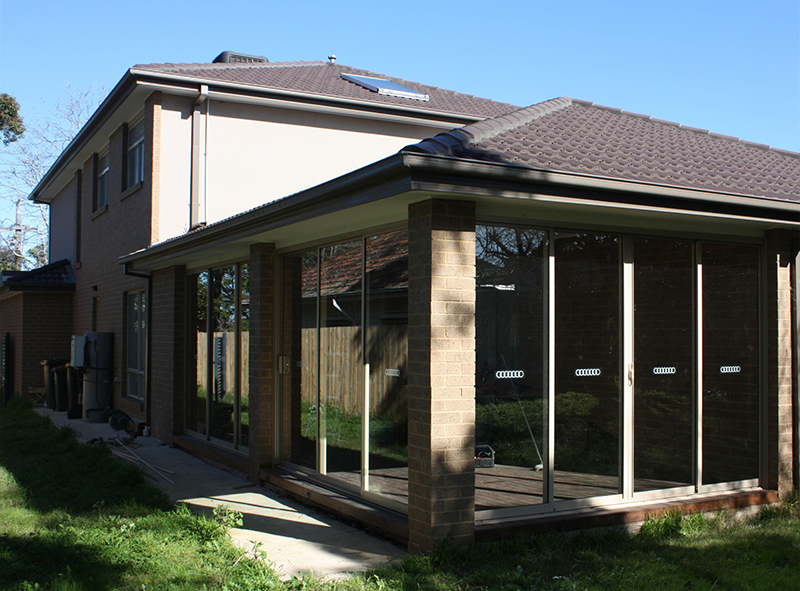 Enjoy the views from outdoors while safe in your patio enclosures!
If you're looking for glass verandah enclosures in Melbourne, look no further, we're here to help. With more than 40 years of experience, we are a manufacturer you can trust. Call us on (03) 9729 4088 to request a quote!