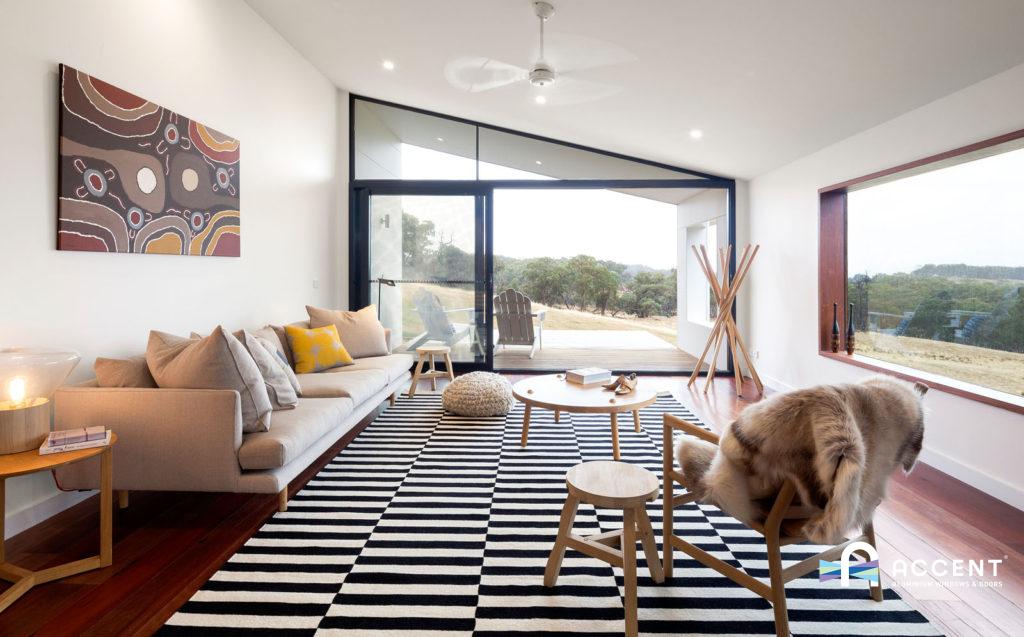 Windows have so many functional uses, from filling your home with light to providing ventilation. But what's equally important is the visual offering they contribute to your house.
Like any aesthetic feature, windows have the potential to majorly revamp your home's overall appearance. Whether it's a trending style or a classic design, there are so many options to suit any home.
Let's take a look at some of the best window designs to improve and transform your home's look.
Floor-to-ceiling windows
Nothing opens up a space quite like floor-to-ceiling windows. These are a fantastic way to create the illusion of more space between rooms, making them ideal for both external and internal walls.
Installing these large windows internally can be the perfect solution for that missing something inside your home.
An external-facing, floor-to-ceiling window also creates the illusion of bringing the outside in— especially if you happen to have a beautiful garden.
Bay windows
Is there anything as romantic as a bay window? This style comes in a variety of shapes, including circular. They're charming and stylish in both older and modern homes.
The main appeal of bay windows is the new space they create. A bay window can act as a cosy nook, making a room more inviting. Like floor-to-ceiling windows, they're also a great way to bring the outside in— whether that means sitting in a garden-facing bay window lined with cushions, or installing a shelf covered in potted plants.
Rakes windows
Do you have ceilings with interesting angles? Want to give your home major impact? Then rakes windows are the way to go.
While installing a square or rectangular window on an asymmetrical wall can look jarring, rakes windows fit perfectly with any unconventionally-shaped space. They also provide dimension to both the room and your home's external appearance.
Why not turn that overhanging roof into a stylish statement?
Louvre windows
What's not to love about louvre windows? This classic style is a great way to enhance a traditional home or try something different in contemporary builds— but they're particularly striking in coastal homes.
Louvre windows also provide ventilation without shutters that could obstruct views.
Sashless windows
If you're after a sleek look then sashless windows might be the perfect choice for you. Like louvre windows, their seamless design allows for unobstructed views.
Their unique appearance is also a fantastic way to open up a room with a design that's a little different to the traditional options. This makes them a terrific addition to modern homes.
Contrasting shapes
Even the most unassuming windows can create an impression with a little creative placement.
Installing windows of contrasting shapes and sizes creates a truly modern aesthetic in any home. This variation will establish diversity in your home's design and leave an impression on anyone who sees it.
No matter what style of window you're after, the Accent team can help you find the right fit for your home. Get in touch today to give your home serious impact.