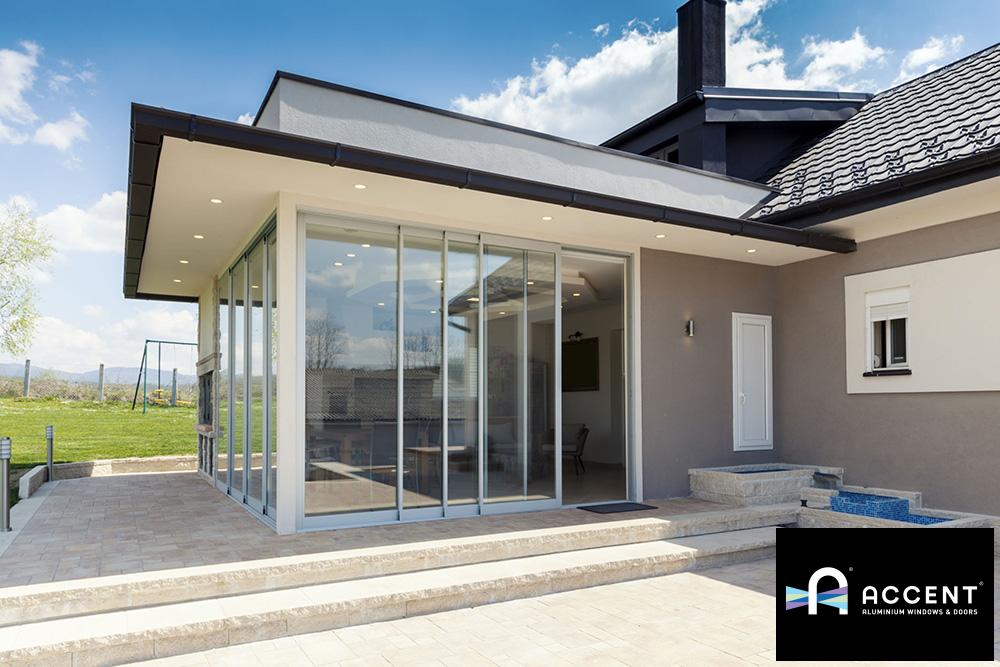 Sliding doors are a popular choice of product for any builder or homeowner who needs aluminium doors for their premises. Sliding doors aren't simply just right for opening up your house to outdoor patio areas. Believe it or not, sliding doors are so popular due to the fact that they help to create a sense of flow throughout your interior spaces and different rooms. If you've been looking for aluminium doors Melbourne builders would be happy to recommend, read on to see what a good set of sliding doors could do to maximise space in your home.
Internal sliding doors can help to truly beautify your interiors. At Accent Aluminium Windows, we always encourage our customers to consider beyond just a functional perspective. When it comes to picking our aluminium windows and doors, you can trust that our team is always happy to make only the best recommendations. If you need aluminium doors or windows Melbourne builders trust and would recommend, look no further than to Accent Aluminium Windows. If you've been considering sliding doors for your home, read on to see how they can bring the best out of your home.
Sliding Doors Provide Flexibility for Your Interiors
Have you ever wondered what it is about open-plan layouts that make them so popular? These are usually associated with modern interior design, but their appeal is understandably unanimous. Open plan layouts benefit from the clever use of sliding doors, especially as a way to introduce areas of your home that you could otherwise 'hide away' from view. Think for example, of a top-hung sliding door that obscures your kitchen from your dining area.
The Flexibility Will Help to Provide Space
Consider working with a sliding door that tracks away into a wall recess. If this is not an option, then we are always happy to recommend stacking doors for the very same purpose of helping you to keep a neat view around your doorways. It's not so much to do with what you can fit in a room, than it is to do with how much space a neatly-folded away set of sliding doors can present. This image of space will go a long way in helping you to achieve a pleasant interior experience around your home.
They Help You Avoid Clutter and Create Light-filled Spaces
Avoiding the impression of clutter will no doubt help you create more space around your interior areas. Eventually, you will also begin to realise how this creates less obstruction for light-filled spaces to form. Neatly-tucked away sliding doors will help you 'open up' the areas of your home like never before. With these benefits in mind, shouldn't it seem the obvious choice for your next renovation project?
Call Accent Aluminium Windows if You Need Sliding Doors for Your Home
Our team of installers and interior stylists are always proud to recommend the right set of sliding doors and windows to our customers. Whether you are mulling over a decision to do with a new build home, or for a renovation project, it always helps to have an expert opinion. Just call through to our friendly team on (03) 9729 4088 to see how we can help you find the right set of sliding doors for your home.