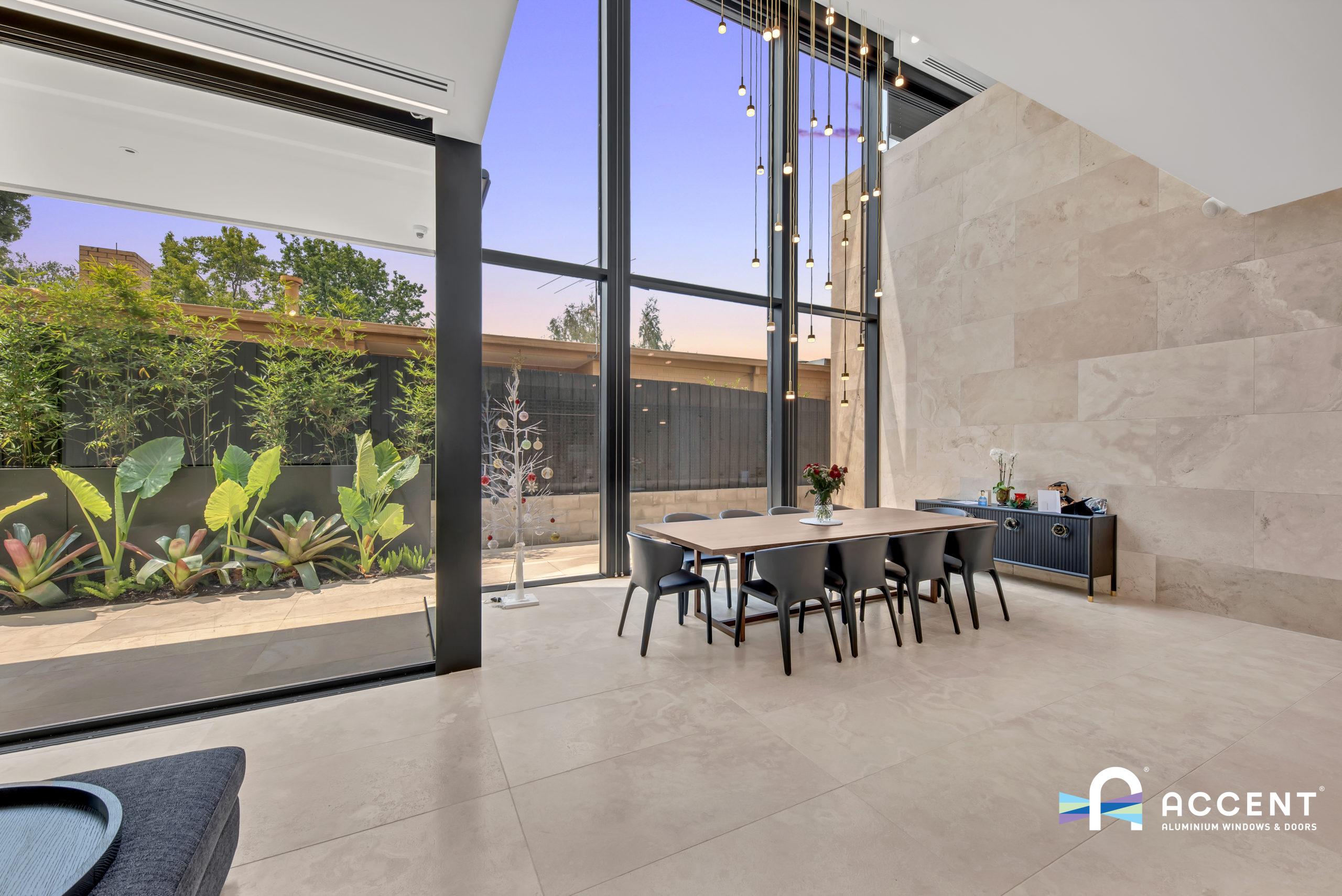 What Is A Curtain Wall Window?
A Curtain Wall Window is a popular design choice that adds interest to architecture and maximises natural light within spaces. They are a non-structural interior component that acts as a single unit and connects to the bases or columns of a building. The curtain only wears their weight and is made of lightweight materials such as thin wall glass and is framed with aluminium. For houses and buildings, these walls offer picturesque views and improve the overall thermal performance. They give exteriors the look of top to bottom glass and provide excellent structural integrity. But, what do they do for your interior, and how does this modern designed system benefit you?
Curtain Wall Windows has a lot more to offer than breathtaking views and an abundance of natural lighting. Besides bringing a stylish element to your or home or building, they also protect outside aspects, amongst other things. To help you understand more about how curtain walls impact your interior, our team here at Accent have put together a list! Keep reading to find out more on these modern systems:
How Do They Impact Your Interior?
Curtain Walls serve as a design focal point of buildings and is a popular favourite in most modern homes. They are similar to putting a curtain inside the home to cover a window, however, add more class and style. Alongside that, curtain walls have superior functionalities and would be a great addition to any commercial building or home. These single units offer improved resistance to moisture, wind, earthquakes, heat and much more.
When you choose to add a curtain wall to your building or home you can expect the following benefits and advantages:
Can block harsh UV rays and light
Can also allow light to flood the space (glass materials enable this)
Can offer breathtaking views
Can improve thermal efficiency
Can add sound insulation from outside
Can reduce water and moisture build-up
Can provide a unique, luxurious look to your space
These are the reason why curtain walls are a popular choice for commercial and residential buildings. Not only do they add class and style to the interior and exterior, but overall they protect your space from outside conditions. These curtain walls will make any building or home look luxurious and would be the perfect upgrade.
Here at Accent Windows, we love transforming peoples homes and buildings with custom-designed curtain window walls. Our expert team work closely with you to identify your needs and wants and leave you with a unique installed product that will last for years and elevate the style of your space.
For more information on curtain wall windows, call us on 03 9729 4088 and one of our friendly team members will be happy to help. Alternatively, you can email us sales@accentwindows.com.au!