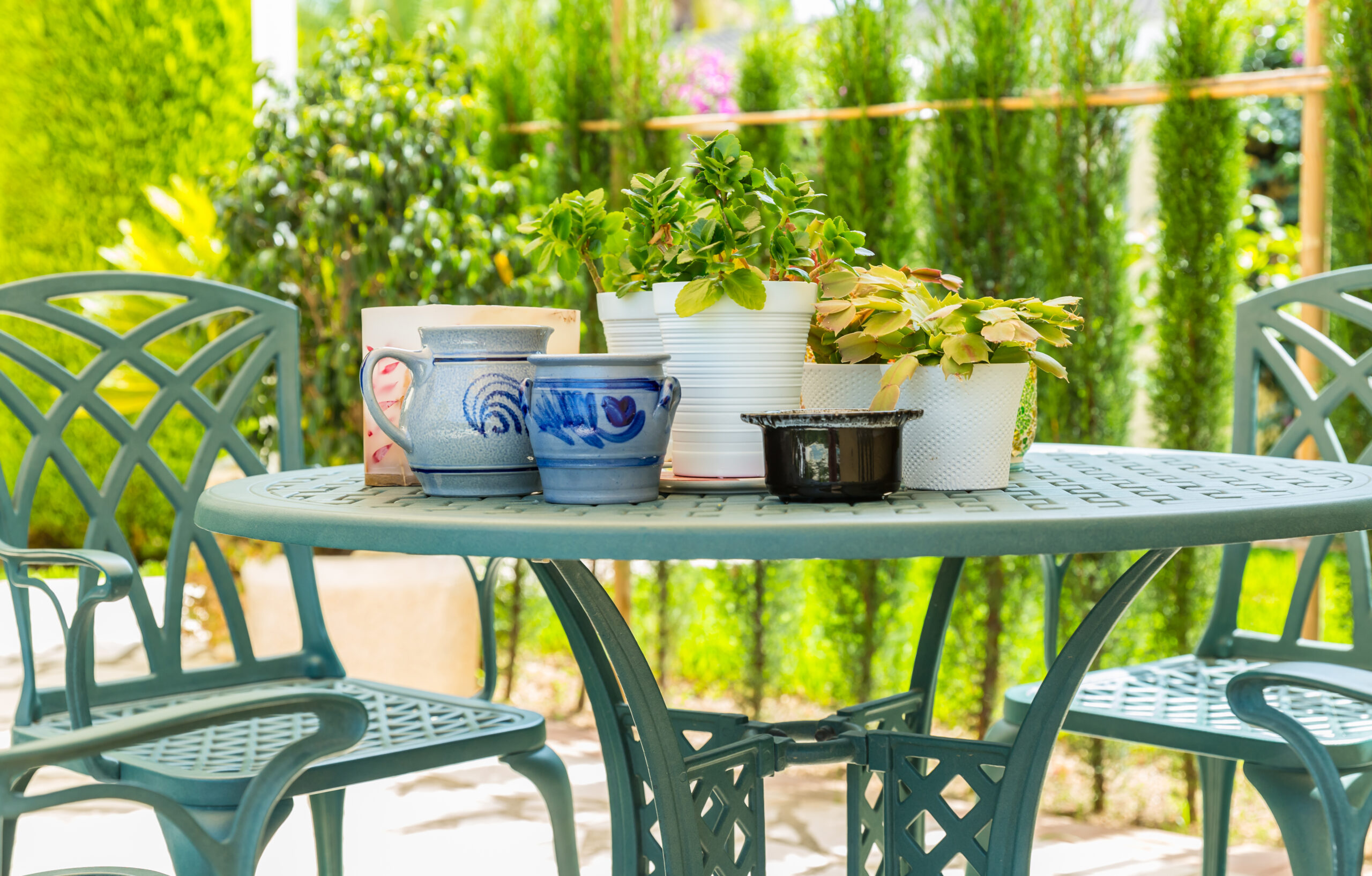 Gone are the days when we had to stay indoors for parties and family functions. The time for preparing the patio and giving it the attention they deserve for summer is finally here.
Even if getting your outdoor patios ready for summer isn't a challenging task, let's help you with some tips on how you can set up outdoor patios:
Check the Condition of Your Deck or Patio

Check if your deck space is in proper condition to set up the patio for summer. Post-winter, it's possible some damage has happened to the deck. That's why we suggest you inspect the sundeck as soon as you decide to work on patio arrangements. You should check for cracks, breaks, crumbling, or splintered areas on the floor. Use a patchy compound to repair the damaged surface.

Clean Your Deck or Patio if Required

Once you repair the damaged patio, clean it to set up the deck or patio. Sweeping off loose debris and dirt doesn't take much time as it is an easy task. Use a weed puller to pull out weeds from cracks. Also, wash and clean your deck accurately, as it could be prone to mould and mildew.

Clean Your Summer Patio Furniture

Now that you have cleaned your deck, bring out the patio furniture and work on a quick cleaning before using it. With autumn bringing wind, rain, and falling leaves, your outdoor furniture might have gotten some wear and tear. Tighten screws and bolts. Use an old rag or scrub with warm water and dish soap to remove stubborn stains. Put lubricant and enable your adjustable furniture to move better. Use sandpaper to scrub off the rust if you have metal furniture. Finally, don't forget to dry out furniture after cleaning as wet spots can damage furniture's material.

Set Up Your Summer Patio Furniture and Decor

Based on the deck space you have to set up patio furniture, you should decide the furniture and decor you want on the deck. For smaller patio areas, put your favourite decor pieces and furniture in a way that makes your patio appear larger. Keeping it spacious makes it easy for people to walk through. After all, all you wish for is a space to have fun with your near and dear ones.
While considering tips on setting outdoor patios, you should also consider the aesthetic of your home to prepare a place where you can have fun.
Accent Aluminium Windows For Stylish Enclosures in Melbourne
The summer is all about enjoying outdoor parties and meals! Contact Accent Windows if you want to build an outdoor seating area at your place that is safe from the outer elements. Call us on (03) 9729 4088 or request a quote to enjoy warm summer days with different patio styles.