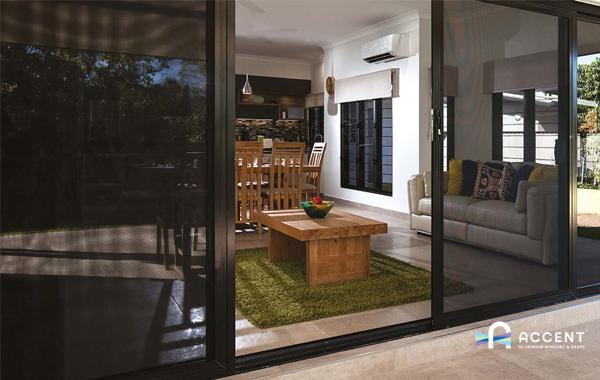 Hinged and sliding Invisigard
Invisi-Gard®, Australia's premier Stainless Steel Security brand from Accent Windows, utilises materials of the highest quality ensuring security and great looks with low maintenance for many years. Invisi-Gard security screens don't compromise on the look or security of your home, so you don't have to either.
Invisi-Gard® is made from 316 marine grade stainless steel mesh and backed by a 15 year warranty. Using the unique, patented pressure retention and isolation method, you can rest assured that the stainless steel mesh will defy the most determined attack from both intruders and corrosion.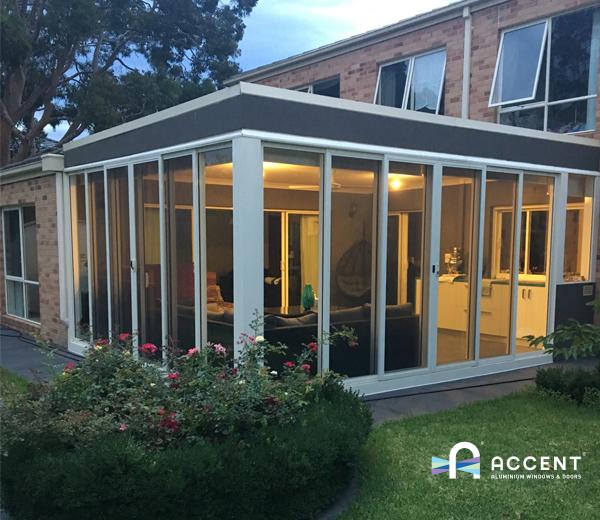 Corrosion Prevention of Invisi-Gard's EGP
The construction of security screens requires stainless steel mesh to be attached to an aluminum frame, bringing two different metals together which can lead to corrosion.
To prevent this type of dissimilar metal corrosion, Invisi-Gard® have developed and patented a unique clamping system, called Extreme Grip Protection (EGP). This system cleverly captures the mesh within the frame using specially shaped co-extrusions of PVC. A PVC wedge is then used to apply uniform pressure around the frame which locks in the mesh.
The EGP system, used only by Invisi-Gard®, means the mesh is able to be locked into the frame without the uses of screws or mechanical fixing, and means the potentially harmful contact between the metals is avoided.
Mesh Matters!
316 grade stainless steel offers superior corrosion resistance over 304 as it contains an additional substance, molybdenum, giving higher protection from corrosion, notably in marine environments.
In fact, 316 is regarded as the standard marine grade material for this very reason. In the case of window and door security screens, required to be exposed to the elements over long periods of time, it makes sense that corrosion resistance is a fundamental consideration.
A final key factor which distinguishes Invisi-Gard® products from the market, is that only the highest quality mesh is sourced which is consistently quality controlled and accredited under international standards.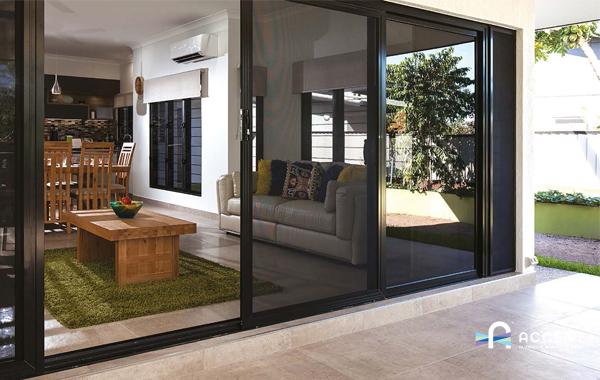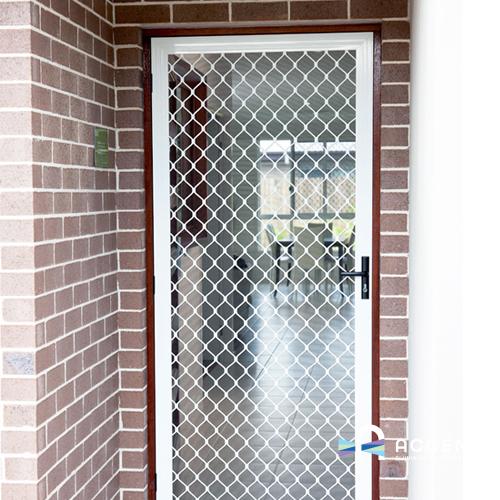 Alspec security doors can be installed with entry doors, sliding doors, and French doors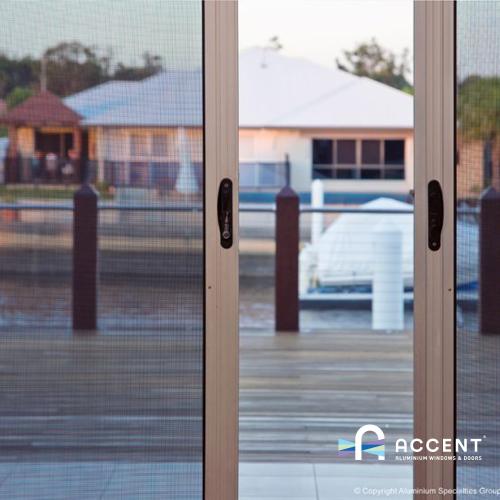 The aluminium frame offers sleek, modern design and will complement your home both inside and out.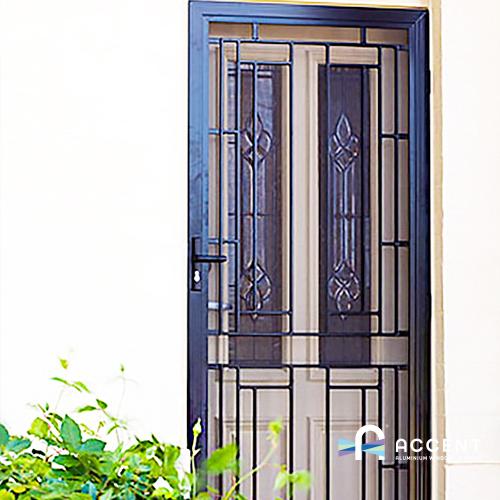 Keep unwanted pests and debris away while leaving the focus on your door's unique design.

Commercial design pedigree

BAL40 options available

Neat, clean
appearance

Lockable hardware options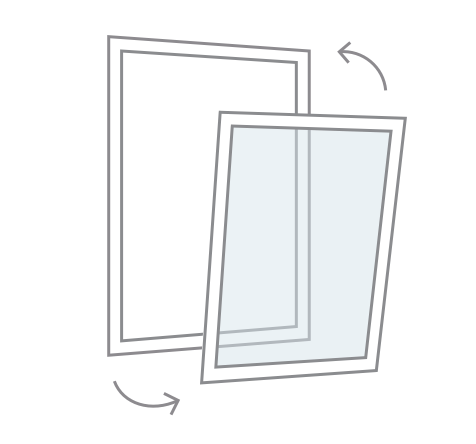 Installation and Replacement Service
Accent offers 15 years warranty on Installation and Replacement service whether it is replacing old windows or installation on new homes or commercial premises.