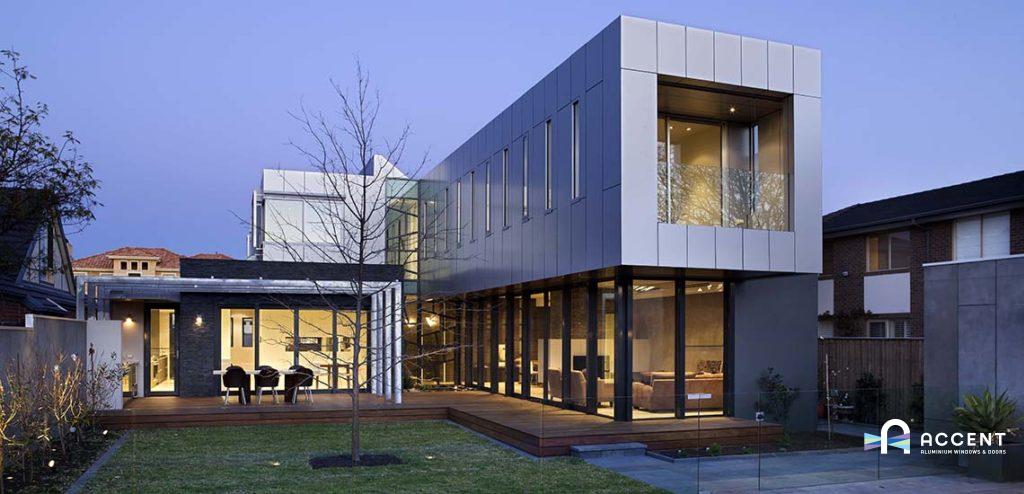 Life is full of small decisions that can have big consequences, and this is never more apparent than when you're building or renovating your home. Choosing a front door for your property seems straightforward, but it can be hard to know where to even start. Check out our handy guide to make sure you've got all your bases covered.
It's not just a door
A front door is more than just a way to separate the inside of your property from the out. It's your home's first impression, and the thing that will welcome you home day after day. With that in mind, it's worth considering what kind of statement you want your home's entrance to make— especially in the context of your property's overall design.
While you might have had your heart set on French doors, do they fit into your home's contemporary aesthetic? Would the bi-fold doors you've been eyeing off be better suited to your back patio? Have you looked beyond traditional hinged options and considered sliding doors? It's best to look over all your options before making any final decision.
Another factor that comes into play is the direction of your property frontage in relation to the sun's path. A glass door is a fantastic way to introduce natural light to an otherwise dark entryway— something that can't be said for a timber door. Better yet, it's easy to create just as much privacy as a solid timber door with curtains or blinds.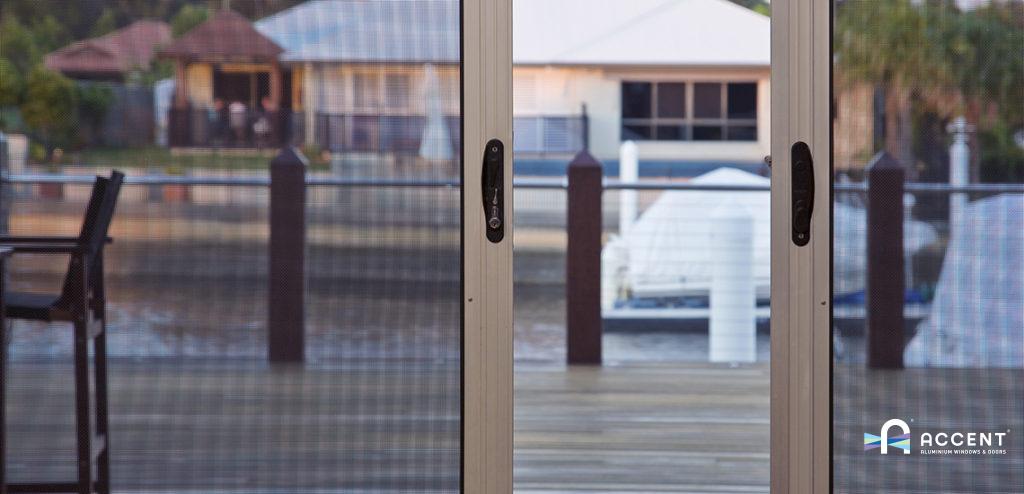 Immediate versus long-term cost
A front door is the one thing you don't want to cheap out on. There's nothing worse than a creaky, unsafe or poorly-insulated door that will cause nothing but trouble — and financial woes — down the track.
Your front door's energy and safety ratings — including fire safety — can have a noticeable impact on your home's finances down the track. But what about the small expenses that aren't so obvious?
Time is money, and this is exactly where cleaning and maintenance come into play. Choosing an entrance door that's made of a low-maintenance material like aluminium means you don't lose hours to cleaning and repairing. This is especially important to think about if you live on a busy road where your front door is bound to collect more dirt and dust.
Don't ruin a good thing
While there are so many different features to consider when selecting a front door for your home, the actual product is only half of the equation. The door of your dreams could turn into a nightmare if you select the wrong supplier— or worse, try to install it yourself.
Choosing the right business to install your door is possibly the most important part of the process. A professional service team will not only assist in the right design for your home, but provide expert installation that will make your new door last for years to come.
At Accent, we know what great service is because it's what we're known for. From our installation process to our extensive product warranty, we always go above and beyond to create a positive impression for your property.
Reach out to the Accent team today for any questions you may have about creating the perfect entryway for your home.