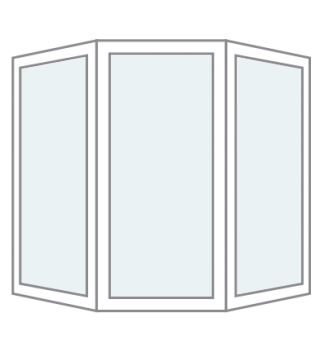 We craft bay designs, rakes windows, arches and circular designs to suit your personal taste.
Bay and rakes windows have become more and more popular amongst our clients and we are always delighted to manufacture tailored speciality solutions. Bay windows offer a stunning view and will allow you to make the most of the space in your home. Suited for living areas or kitchen spaces, the bay is designed to bring the outside in, while maintaining the advantage of being indoors.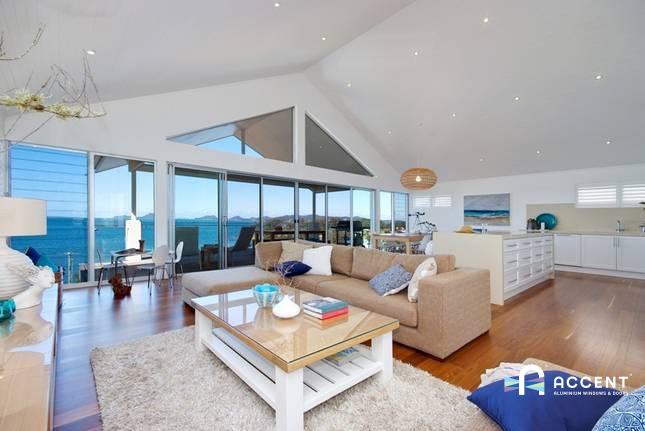 CRAFTED BY SKILLED EXPERTS
Because every home is different.
FEDERATION STYLE
Seeking a traditional federation look with the ease of maintenance and durability of aluminium?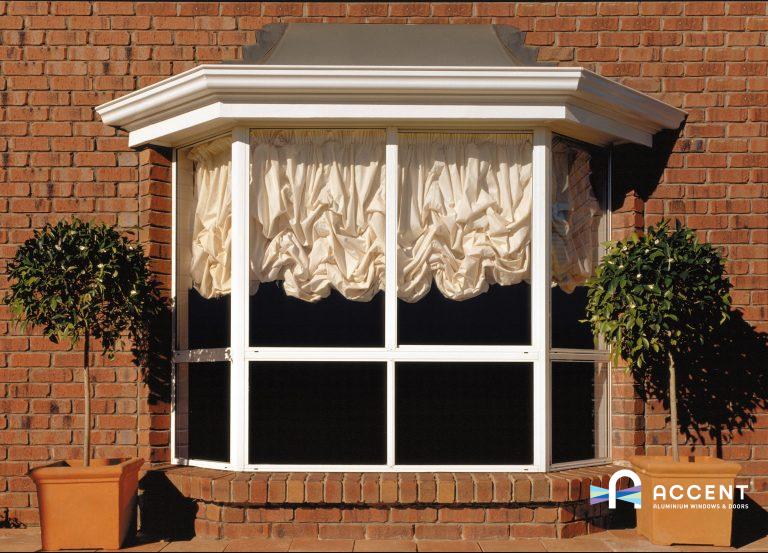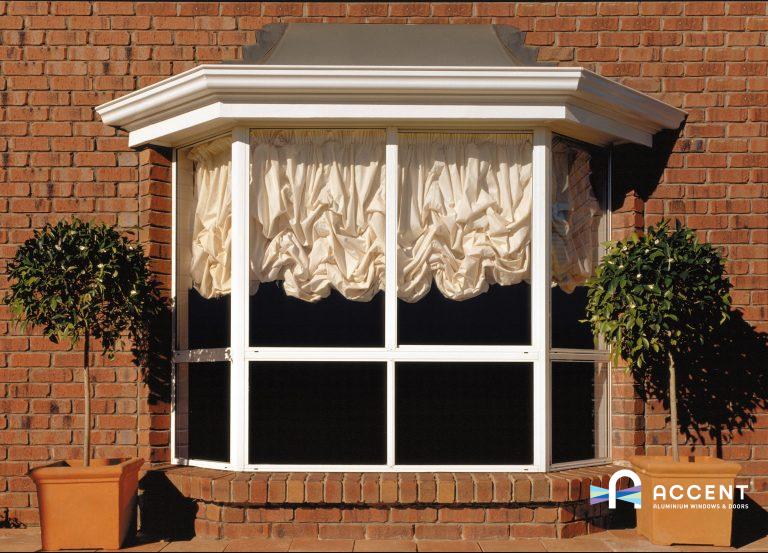 Suited for front rooms or kitchen spaces, the bay window brings the outdoors in.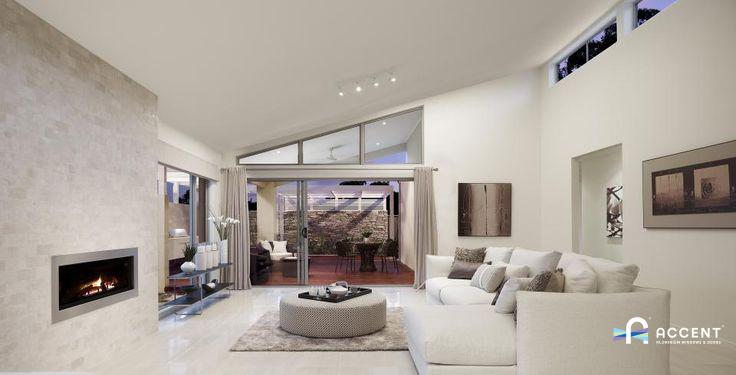 A sense of space while bringing natural light into the room.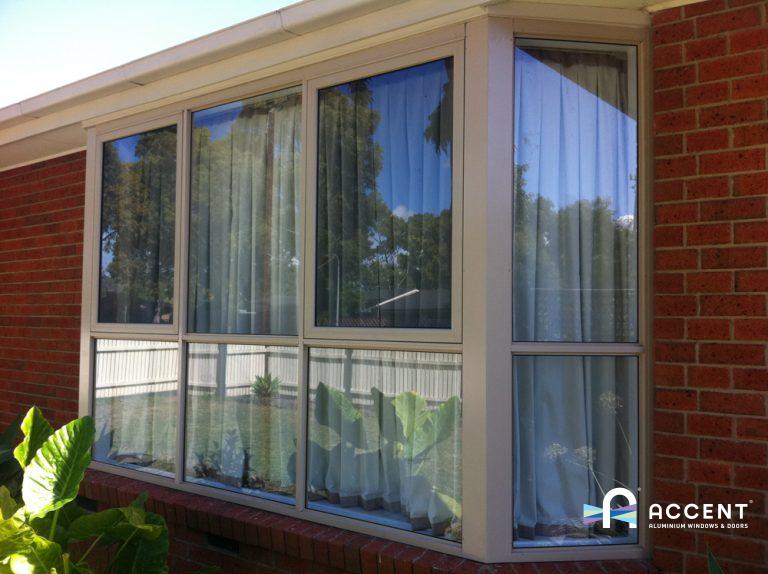 Available in a choice of sliding, awning or fixed window domestic styles, awning sashless or fixed commercial style.

Commercial design pedigree

Single and double glazing options

Neat, clean
appearance

Lockable hardware options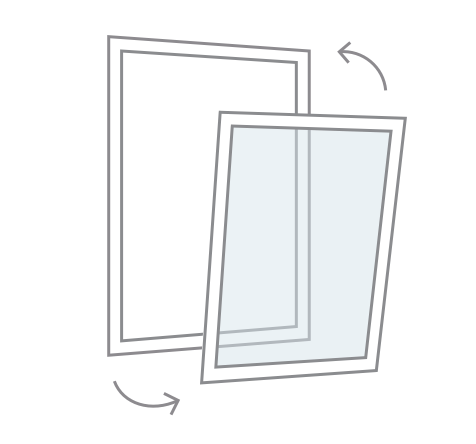 Installation and Replacement Service
Accent offers 15 years warranty on Installation and Replacement service whether it is replacing old windows or installation on new homes or commercial premises.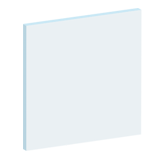 Single Glazed – up to 6.38mm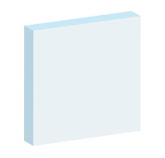 Thick Glazed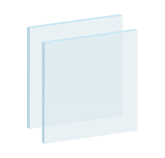 Double Glazed – up to 16mm IGU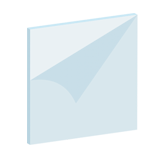 All tinted and obscure options available.