Windows, Doors & Screens Replacement Service in Melbourne
Accent Aluminium's full replacement service starts with a no obligation free quote and site inspection in Melbourne. Our aim is to make this journey of window or door replacement as easy and hassle free as possible. Our area managers are experts in their field and can assess and advise on the best solution possible. All replacement services come with locks and fly screens on windows, full architrave (multiple options) and external trim supply and installation and rubbish removal all as standard.
Of course, all of our products come with the option of double glazing, and all of our windows and doors have hardwood reveals as standard. A full 15 year warranty is offered on all of our domestic replacement services.
Accent also offers a full installation service on new build homes or commercial premises including multi level buildings. All of these services carry a full 7 year warranty.
After all, we make the products, so we are the experts in knowing how they are installed to achieve seamless operation and functionality.
One Stop Shop - Our Process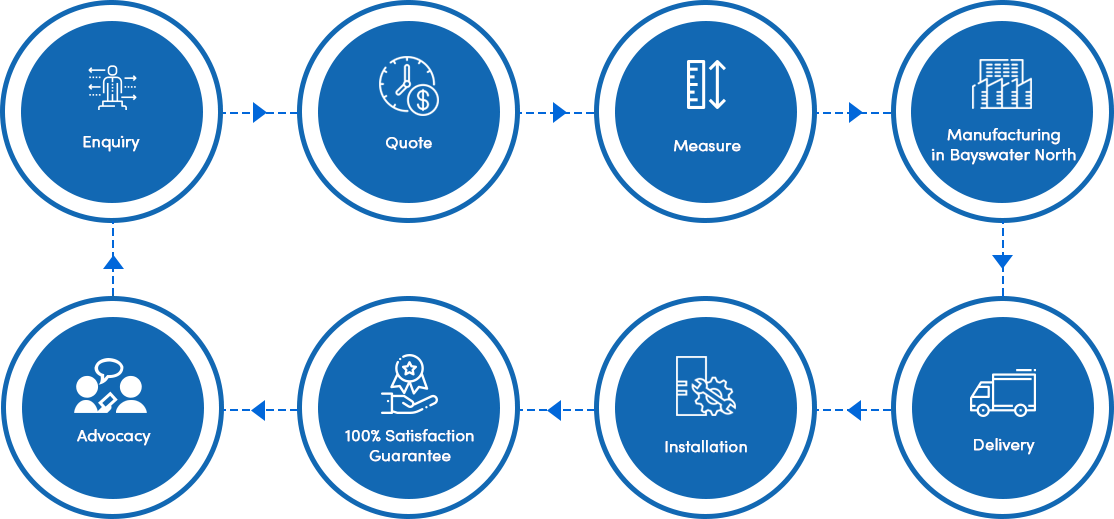 One Stop Shop - Our Process