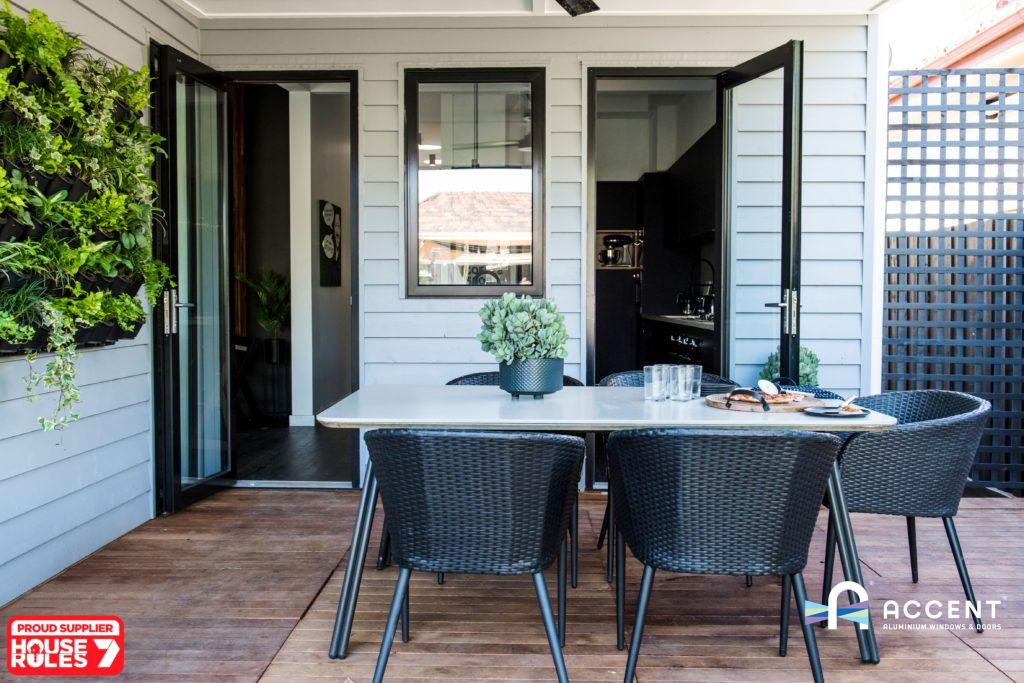 One of the best things about Melbourne is the plethora of gorgeous old weatherboard houses, particularly around the Northern suburbs. As an official House Rules supplier, the Accent Windows team were recently lucky enough to help renovate one of these old homes and give it a new lease on life.
We've spoken before about how modern aluminium windows pair so well with classic homes, and the Thornbury house was no exception.
This weatherboard charmer held great potential thanks to its great location, multi-room layout and amazing backyard. All it needed was a few key additions to help it shine.
As the home now boasts black features throughout — including cabinetry, wall features and tapware — it made sense to complement this with black aluminium windows and doors.
While the results speak for themselves, nowhere was this more apparent than the living room. With bold black floorboards and a view of the revamped backyard, the new windows needed to be worthy of the space.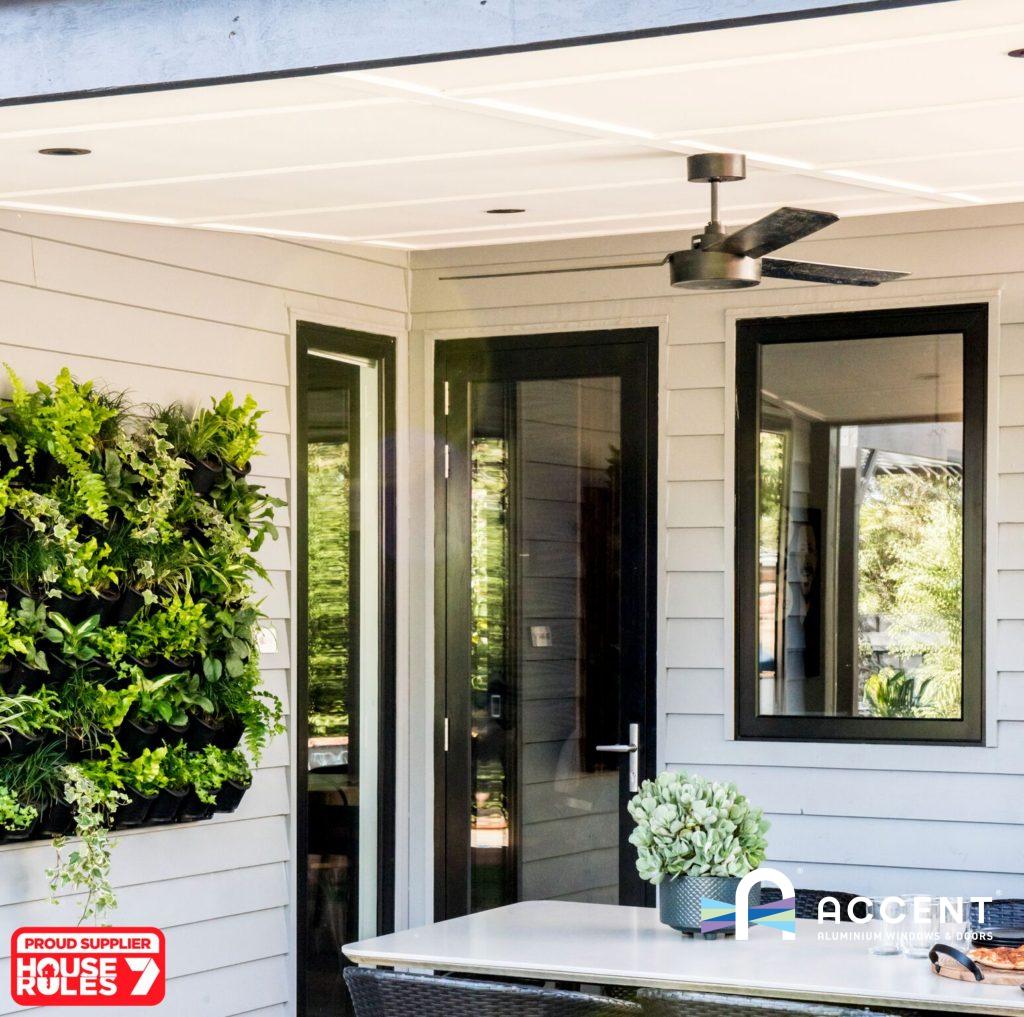 This family home definitely has a cosy, inviting feel, and we wanted to enhance that inviting aesthetic with doors and windows that wouldn't detract from the warmth.
There's no doubt that this was achieved thanks to the amazing frames around the doors and windows that introduced the back entertaining area with the rest of the house. With two doors leading to separate interior rooms and a rectangular viewing window in between, there was no chance the residents would be left out of the party.
Want to achieve the same look with your own property? Get in touch with the Accent team today and see how we can transform your home.